Scholarships
Did you know?   Once you set up your account in virtualjobshadow.com  you can go to Colleges- Scholarships.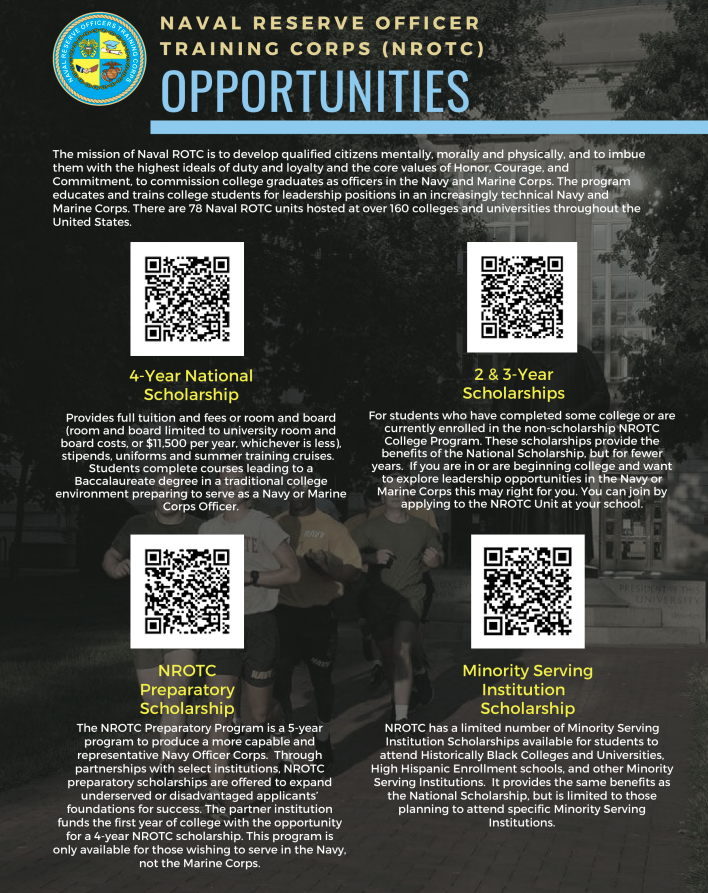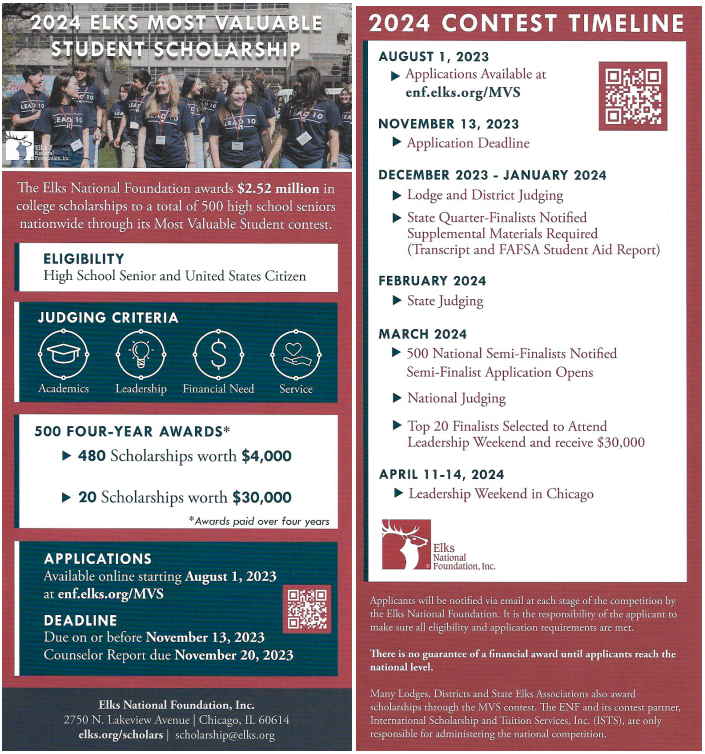 CLICK HERE FOR ELKS NATIONAL FOUNDATION

The Coke Scholars Application is Open for High School Seniors
(and it has a new deadline - Oct. 2!)
Each year, the Coca-Cola Scholars Foundation awards 150 college scholarships worth $20,000 to high school students across the United States through the Coca-Cola Scholars Program. Students need a 3.0 GPA and to fill out an online application that requires no essays, no recommendations, and no transcripts by October 2, 2023, at 5 p.m. Eastern.
Oklahoma Edge 
OKedge.com offers Financial Aid & Scholarships resources to help connect students to financial aid and scholarship opportunities.
Oklahoma CareerTech
Students may apply for several types of aid including scholarships, grants, long-term loans, and work-study assistance. For more information, visit: Scholarship Collection.
OKcollegestart.org
OKcollegestart.org offers a Find Scholarships database and Scholarship Corner for students to find financial aid and monthly scholarship opportunities.
Scholarships.com
Scholarships.com offers over 3.7 million college scholarships and grants. You can even search for scholarships by month. To search scholarships by deadlines, click here.
Indian Education Grant/Scholarship Resources
YEAR AROUND SCHOLARSHIPS
American Indian College Fund
Deadline: Various
The American Indian College Fund was established in 1989 to provide scholarships to American Indian/Alaska Native students attending tribal colleges, and to fund and create awareness about the community-based accredited tribal colleges and universities that offer students access to knowledge and skills alongside Native culture, language, and values. The American Indian College Fund also provides scholarships to undergraduate and graduate students attending any other accredited public and non-profit private college all across the United States.
Website: http://collegefund.org/student-resources/scholarships/
American Indian Science And Engineering Society
Deadline: Various
The American Indian Science and Engineering Society (AISES) helps students move forward in their educational journeys by providing a wide range of programs and scholarship opportunities.  AISES scholarships help students acquire skills and training that will help them meet the unique STEM needs of our communities.  We highly encourage you to apply for all the scholarships you are eligible for!
Website: http://www.aises.org/scholarships
Common Knowledge Scholarship Foundation
Deadline: Various
CKSF offers a wide variety of scholarship quizzes throughout the year for U.S. high school, college, and graduate students. We even have some scholarships that parents can win for their children. Award amounts range from $250 to $2,500.
Website: http://www.cksf.org/index.cfm?Page=Scholarships
Eskridge Auto Free Ride College Scholarship
Deadline: Year Round
Eskridge Auto Group and Prosperity Bank (together, "Program Sponsors") are awarding a "Free Ride" college scholarship worth up to $25,000 and a new 2016 Chevrolet Sonic LTZ to one graduating senior at a central Oklahoma Area High School! The Program Sponsors together with KOCO 5 are also teaming up to award scholarships worth up to $5,000 to four graduating seniors. The terms and conditions of participation in this program (the "Program") are explained on the website.
Website: http://www.koco.com/freeride
Folds of Honor Foundation
Deadline: Year Round
Provides post-secondary educational scholarships for children and spouses of military service men and women killed or disabled while serving our great nation.
Website: www.foldsofhonor.org/scholarships
Geneseo Migrant Center Scholarships for Migrant Students
Deadline: Various
The Geneseo Migrant Center administers a variety of scholarships, linked below, to offer financial assistance to migrant students who want to further their education.
Website: http://migrant.net/migrant/scholarships/index.htm
McNair Scholars Program
Deadline: Year Round
Scholarship program is designed to prepare students for careers as graduate students, professors or professional researchers. Must be full time student, with 42 hours or more completed, 3.0 GPA & first generation college student or student from an underrepresented ethnic group.
Website: http://mcnairscholars.com/resources/
Oklahoma City Community Foundation
Deadline: Various
If you're looking for scholarships, don't forget to visit OCCF.org. There you'll find an abundance of scholarship opportunities for students right here in Oklahoma. The Oklahoma City Community Foundation is home to more than 120 scholarship funds established by individuals, organizations and companies. These funds share the common goal of helping to make a difference in the lives of others. The foundation is now able to receive your transcripts electronically if your high school participates in this free service. Please see website for details on the list of scholarships.
Website: www.occf.org/
SMART
Deadline: Various
Part of the National Defense Education Program, science, math, and research for transformation. Open to undergraduate, graduate, and doctoral students pursuing degrees in science, technology, engineering and mathematics.
Website: http://smart.asee.org/
Tuck Sleep Scholarships
Deadline: Various
Many scholarships today are geared toward specific candidates, including those who struggle with sleep-related issues. Tuck.com provides you with more than $500,000 in scholarship funding for undergraduate and graduate students. Some of these awards target sleep-deprived individuals, while others are available to students pursuing degrees in sleep science and other areas of psychology and mental health.
Website: https://www.tuck.com/sleep-scholarships/
UCanGo2.org
Deadline: Various
Check out UCanGo2.org for numerous scholarship opportunities for middle school, high school, college and adult students. We provide you with links to scholarships by deadline and by category, as well as a new scholarship of the week each Monday. UCanGo2 also offers free information on college planning and financial aid. Visit our website to find these helpful tools!
Website: http://ucango2.org/Scholarships.html
Varsity Tutors Scholarship
Deadline: Monthly
Varsity Tutors holds a monthly $1,000 college scholarship contest where students must write an essay in response to a monthly prompt. Visitors to the Varsity Tutors scholarship webpage are able to vote via social media for submitted entries. The top five entries with the most votes are reviewed by Varsity Tutors at the end of the month and one winner is subsequently chosen to receive the $1,000 college scholarship.
Website: www.varsitytutors.com/college-scholarship
Raise Me Scholarship
Deadline: Year-round
Any students, 9th grade and up, who qualify for free and reduce lunch, and are interested in attending OU, apply for OU's "raise me" scholarship, in which you can earn up to $6,000 during high school to put towards your tution!     
Register here: http://www.raise.me
Other Helpful websites: