Counselor's Corner
Mental Health Resources & Emergency Numbers & Hotlines
Mental Health Hotline-Text  TALK to 741-741 or call 1-800-273-TALK
National Suicide Prevention Lifeline:  Call 1-800-273-8255 or Chat with Lifeline
  https://suicidepreventionlifeline.org/
Tulsa County Sheriff

: Non-Emergency Number 918-596-5601

Adolescent Crisis Line

(Operated by Youth Services of Tulsa): (918) 582-0061 24 hrs/7 days

Teenline Reach-Out

: (800) 522-8336 or Text 839863 24 hrs/7 days

National Suicide Hotline

: (800) 784-2433 24 hrs/7 days

National Suicide Prevention Lifeline

: (800) 273-8255 24 hrs/7 days

Domestic Violence Intervention Services (DVIS

): (918) 585-3143 24 hrs/7 days

COPES

: (918) -744-4800

Heartline

(COPES for kids)  1-833-885-2273

Tulsa Helpline

: (918)-836-HELP Cell phone - 211

Poison Control Center

: 1-800-222-1222
OUTPATIENT SERVICES:
Mental Health Association

- (918) 585-1213
Family & Children's Services

- (918) 712-4301

Youth Services of Tulsa

- (918) 582-0061

Associated Centers for Therapy (ACT)

- (918) 295-8226

CREOKS Behavioral Health

- (918) 382-7300

Palmer Drug Abuse Program

- (918) 832-7763

Counseling and Recovery Services

- (918) 492-2554

Laureate

- (918) 481-4000

Centers for Therapeutic Interventions

- (918) 384-0002

Positive Behavioral Strategies

- (918) 585-9888

Tulsa Family Development Center

- 918-743-3224

Calm Center-918-394-2256

Parkside 918-588-888
MHSA recommendations to stay mentally healthy while working from home:
*Create and follow a schedule
*Get dressed
*Exercise
*Socialize
*Do not take naps
Talking to Children About Covid-19 A Parent Resource
https://www.nasponline.org/resources-and-publications/resources-and-podcasts/school-climate-safety-and-crisis/health-crisis-resources/talking-to-children-about-covid-19-(coronavirus)-a-parent-resource
Answering Your Young Child's Questions About Coronavirus
https://www.zerotothree.org/resources/3265-answering-your-young-child-s-questions-about-coronavirus
Parenting in the Time of COVID-19
https://www.who.int/emergencies/diseases/novel-coronavirus-2019/advice-for-public/healthy-parenting
We have added some links below to some Academic & Career Resources
Academic:
Free resources to help find activities and help with learning and homework.
College/Career:
This is the site our 8th grade students have already been using and should have an account.
Parenting:
There are resources to purchase, of course, but there are also many short free articles that give advice for specific problems, age levels, etc.
Social Media:
This site will give you useful information on social media sites, apps, games, movies, and books with their ratings.  It tells you the good, the bad, and the ugly.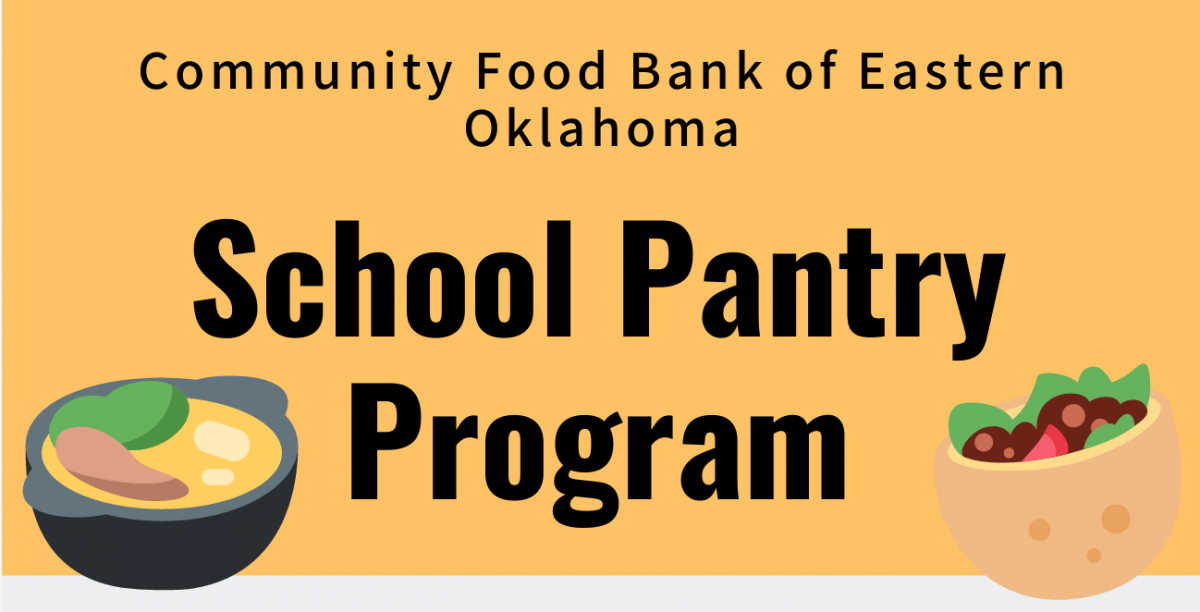 Have you ever gone to bed at night hungry? Do you ever wonder where your next meal will come from?  You're not the only one. We want to help! There is now a school pantry at YOUR school! This is a program where you get food to take home for FREE. There is no sign up or verification necessary.  Just talk to your teacher, counselor, or principal.
They will be able to point you towards an entire pantry of shelf stable non perishable items that you can use to take home and make a meal.
ACT NATIONAL TESTING DATES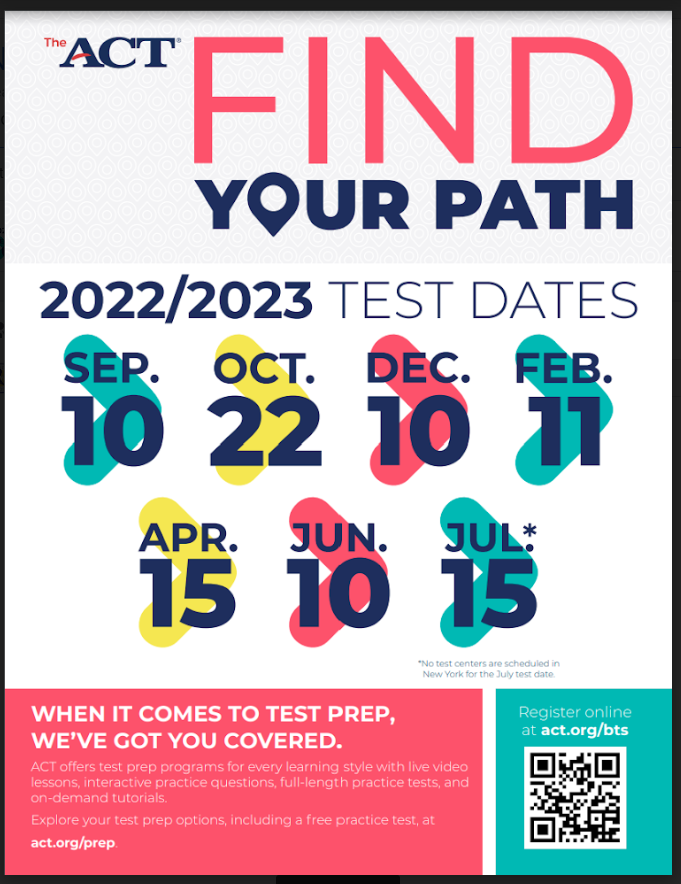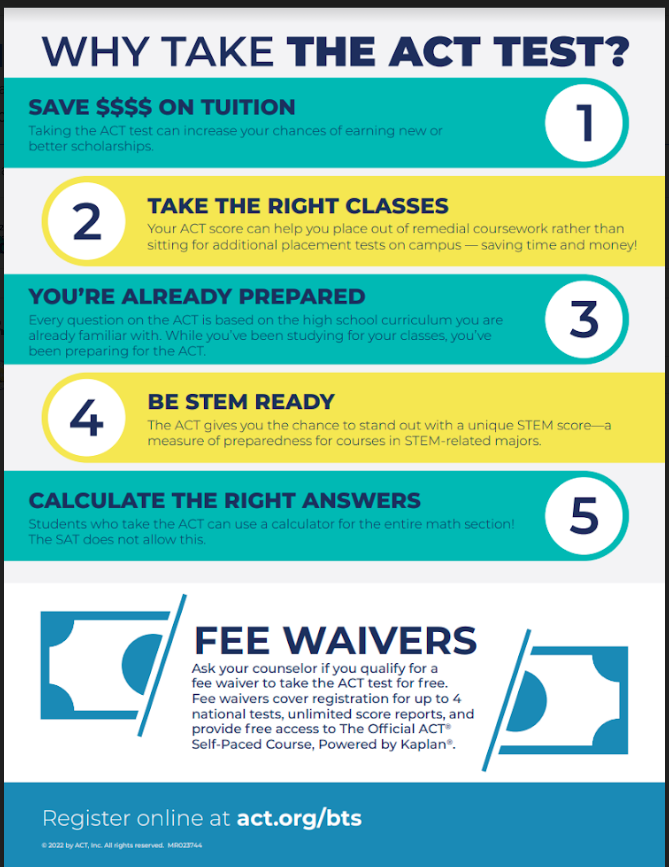 SENIORS: The FAFSA ( Free Application for Federal Student Aid opened on October 1st.
FAFSA UPDATE!  
Before completing your Free Application for Federal Student Aid (FAFSA), there is a new update you'll want to review.
"The American Rescue Plan (ARP) Act was signed into law on March 11, 2021. The ARP made the first $10,200 of unemployment benefits non-taxable for each taxpayer with incomes less than $150,000. The untaxed portion of unemployment benefits increases to $20,400 for applicants who have a tax filing status of married-filing-jointly (if both tax filers received benefits).
FSA expects to see an issue with aid eligibility determination for some 2022-23 FAFSA filers as well as Income Driven Repayment applicants for whom loan payment amounts are based on 2020 tax information, even if the IRS DRT was used in either circumstance.
Tax filers who received unemployment benefits in 2020 and filed taxes prior to March 11, 2021, will have a higher Adjusted Gross Income (AGI) on their original tax record compared to those who filed (or amended) after the enaction of the ARP. 
FAFSA filers who meet the conditions above and use the IRS DRT for the 2022–23 year will have a higher AGI, resulting in a higher EFC which may potentially reduce their eligibility for federal need-based aid.
Financial Aid Administrators are encouraged to work with applicants affected by the ARP who filed their taxes before March 11, 2021, to use professional judgement to adjust the applicant's AGI (or the AGI of the applicant's parents or spouse, if applicable) as appropriate."
For more information, visit https://fsapartners.ed.gov/knowledge-center/library/electronic-announcements/2021-09-30/impact-american-rescue-plan-change-tax-treatment-unemployment-benefits-student-aid-eligibility-cycle-2022-23 or https://www.irs.gov/forms-pubs/new-exclusion-of-up-to-10200-of-unemployment-compensation.
SENIORS: FAFSA is the Key.
FAFSA Mobile App mystudentaid You may use you mobile device to apply
The Free Application for Federal Student Aid (FAFSA) is the key that opens the door to financial aid. It serves as the application for most of the financial aid from federal and state programs and from colleges and universities. Even if you are not sure that you will need financial aid, we recommend that you fill out a FAFSA anyway -- it's free.
Students may begin applying after October 1st.   Applyat studentaid.gov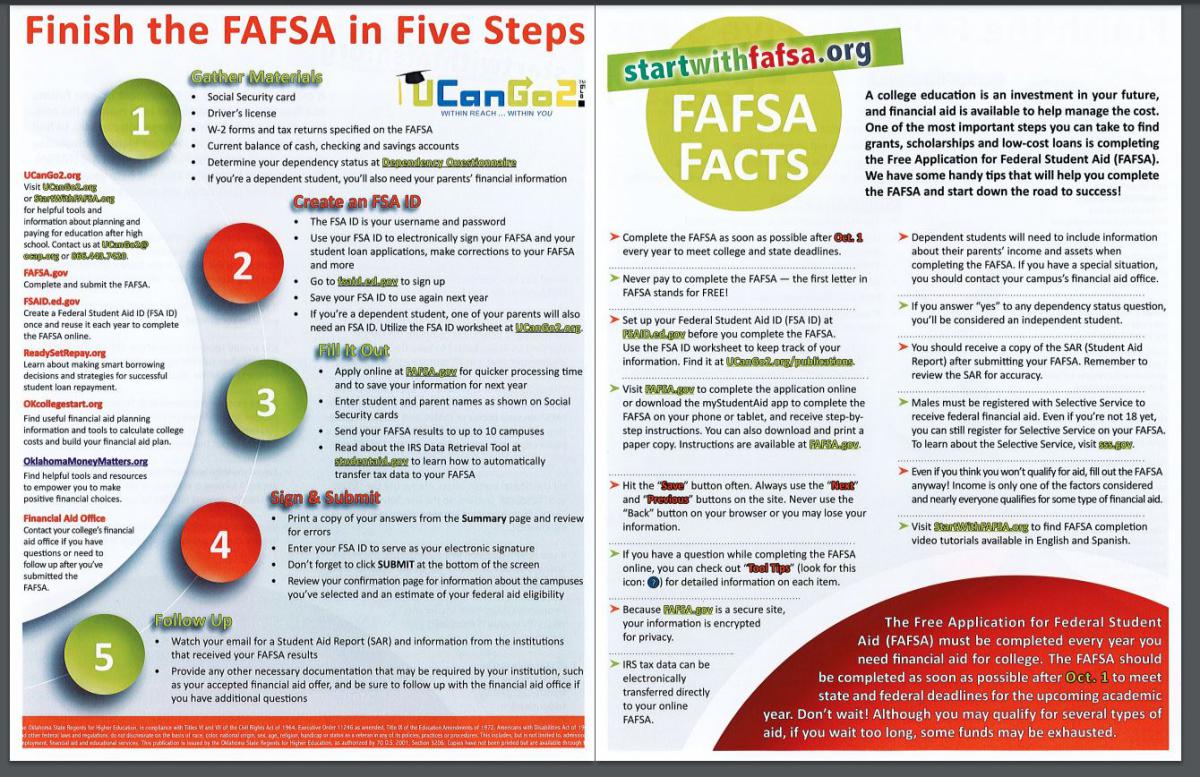 OKLAHOMA PROMISE
https://www.okhighered.org/okpromise/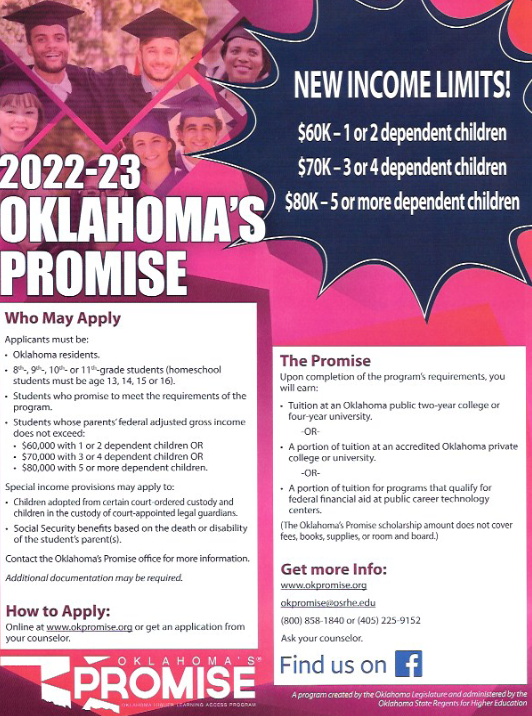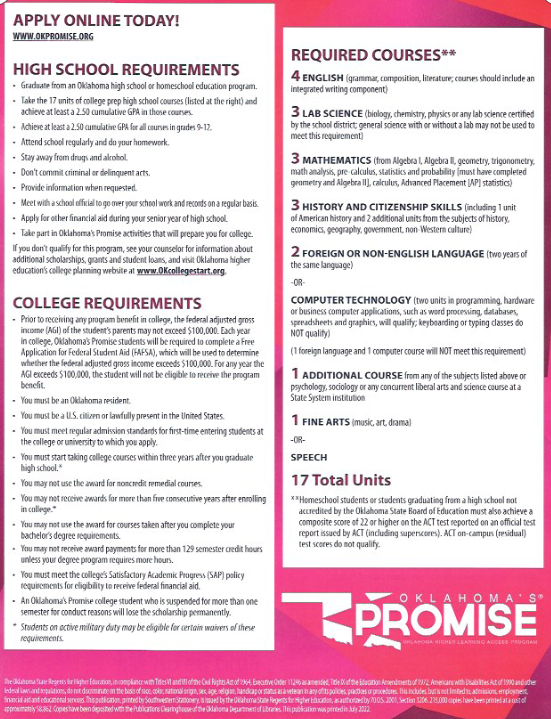 Selective Service Enrollment for High School Students
Under federal law, virtually all men must register with Selective Service within 30 days of their 18th birthday. However, the Selective Service System now accepts early submission of registration information by 17-year-old men. 
The fastest way to register is on-line at www.sss.gov
okcollegestart.org
Sophomores, Juniors & Seniors: OKcollegestart.org offers students point-to-point directions on college planning. Get started at OKcollegestart.org and click on MyInfo. Students can navigate OKcollegestart.org to: Explore college admission standards for every college in Oklahoma, learn about ways to pay for their college, and request high school transcripts & submit them with your college application online.
Students/Parents: Visit www.choosetulsajobs.com to conveniently search for jobs in Tulsa while learning more about the benefits of living and working in the Tulsa region.
NCAA INFORMATION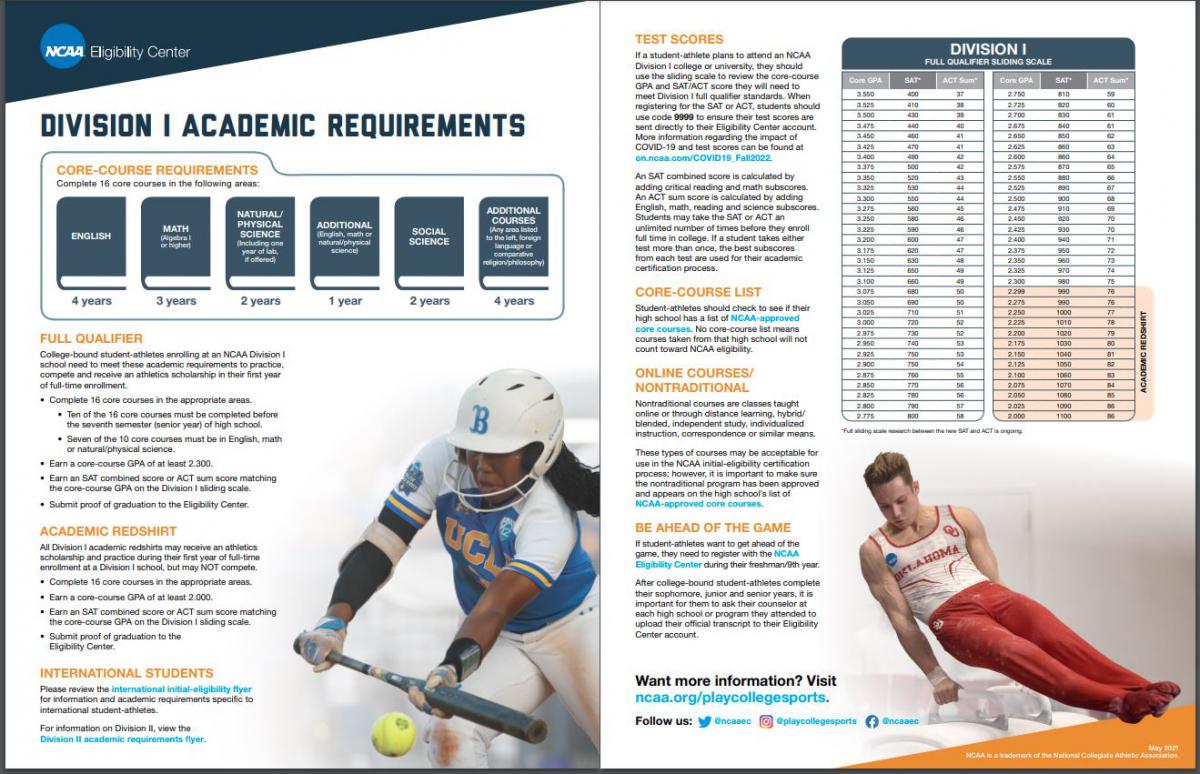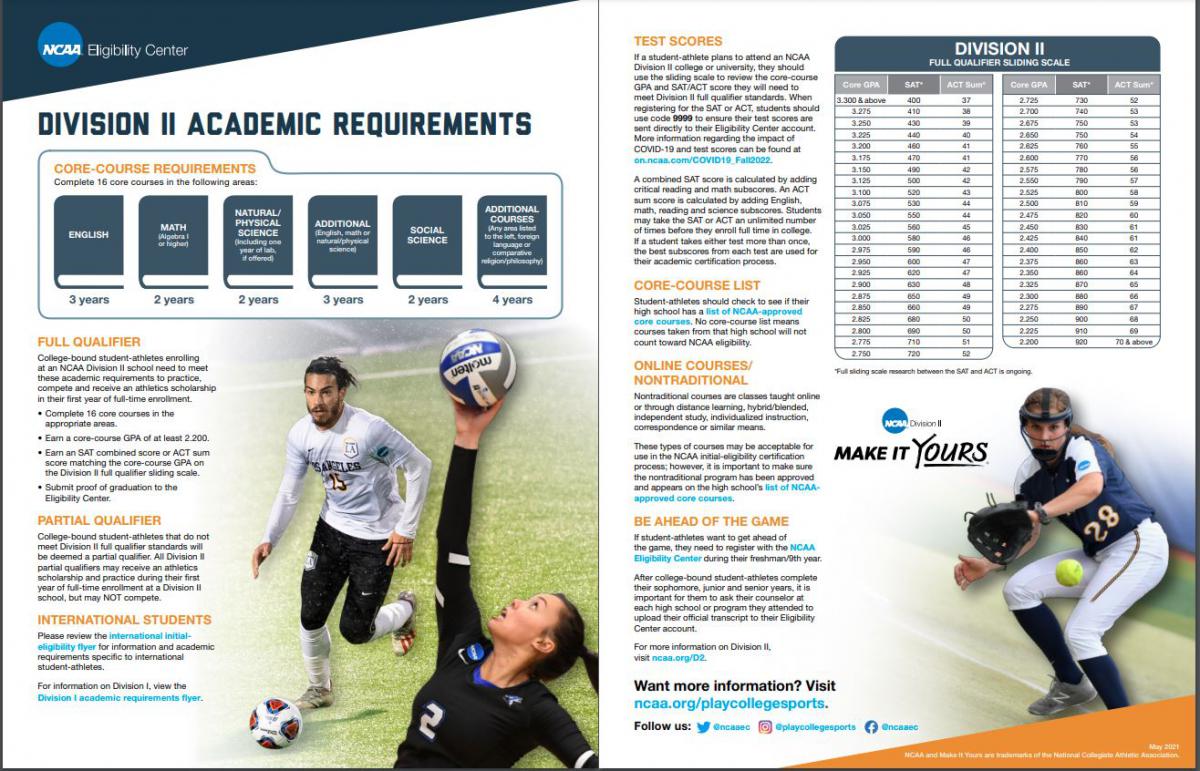 NCAA QUESTIONS, PLEASE VISIT https://ncaa.egain.cloud/kb/EligibilityHelp/home
Scholarships: To view all current scholarship information, click on the "scholarships" tab on the high school site.
Other Helpful websites: